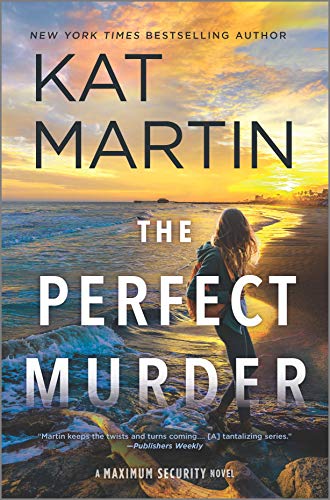 The Maximum Security Series, Book 4
Romantic Suspense
Publisher: HQN
Date Published: Jun 22, 2021
The eldest of the three wealthy Garrett brothers, Reese Garrett is in the
middle of a major purchase for his multimillion-dollar oil and gas company,
Garrett Resources. The Poseidon offshore drilling platform venture will
greatly enhance the company's value.
But when Reese is on a trip out to see the rig, his helicopter crashes,
leaving him hospitalized and two men dead. It's discovered the chopper
was sabotaged, and Reese is determined to find out who's behind the
crash—and whether he was the intended target. Then, when his lover,
Kenzie, is accused of her ex-husband's murder—a man with a
vested interest in the Poseidon deal—clues start pointing to a
connection that puts Reese, Kenzie and her young son in the sights of a
killer.
From the Texas heat to the Louisiana bayous, Reese and his brothers must
track down the truth before the body count gets any higher.
About the Author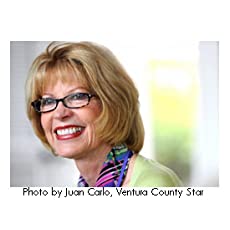 New York Times bestselling author Kat Martin is a graduate of the
University of California at Santa Barbara where she majored in Anthropology
and also studied History. Currently residing in Missoula, Montana with her
Western-author husband, L. J. Martin, Kat has written sixty-five Historical
and Contemporary Romantic Suspense novels. More than sixteen million copies
of her books are in print and she has been published in twenty foreign
countries. Kat is currently at work on her next Romantic Suspense.
Contact Links
Author Interview
Describe your book in three words. 
            Fast-paced romantic thriller
What makes your book stand out from other romantic thrillers?
            Cold case mystery set on a ranch in Colorado.  First of a series about 3 brothers.
If you could only choose one genre to read what would it be? Why?
             Romantic Suspense.  Who doesn't love romance?  And suspense keeps readers turning the pages.
Share three things that might surprise us about you.
I love gourmet food and extravagant hotels. 
I like living in the country instead of a city.
  My favorite city is Paris.
 Was the first book you wrote ever published? 
            Magnificent Passage, a Western romance.
Purchase Links